Rudeneja Romance [Vintage Inspired Fall Finds From CURATEUR]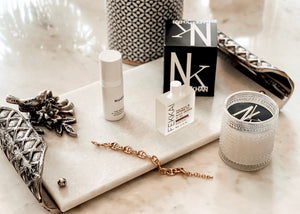 This blog post contains affiliate links. This means U may earn a small commission at no additional cost to you should you choose to make a purchase using my link. I love all of these companies and you will too!
Rudeneja - def. (v.) the way nature and the weather begins to feel like Autumn.
There's something both glamorous and classic about Autumn. Maybe it's the gradual way Nature adorns herself for the new season in gold, copper and bronze.  Or maybe it's the refreshingly crisp scents on the cool fresh air. 


Whatever the case, Fall is the perfect time to drape ourselves in vintage-inspired classics.  And once again Rachel Zoe has our seasonal needs covered with the Fall Collection from CURATEUR.
The Fall Curation