August…We're So Into Hue [Outdoor Dinner Party Essentials For Dog Moms]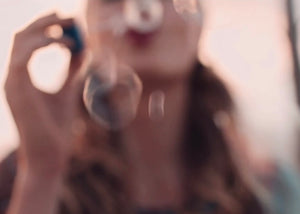 This blog post contains affiliate links.  This means I may earn a small commission at no additional cost to you should you choose to make a purchase using my link.  I love all of these companies and you will too!
And just like that, the sultry month of August has arrived.  I find something so enchanting about this last bit of summer.  It's as if the beautiful golden hour hues illuminate the entire month.  Everything seems hotter, sweeter and to be more savored during August.
I don't know about you, but I woke up this morning and realized I haven't spent nearly enough time poolside or indulging in rooftop cocktails with the girls this season.  I haven't even hosted a proper summer dinner party yet!
But never fear, we've still got time!
In my mind, summer isn't really summer until you've hosted a great backyard bbq or an amazing dinner party.   And whether your guest list is mostly canine or human, there are definitely some outdoor essentials to ensure your summery soirées are a hit. 
Check out my outdoor dinner party essentials below, guaranteed to help you savor these last few dog mom days of summer. 
Outdoor Lounge Area Essentials
Outdoor Dinnerware Essentials
Pup Patio Essentials
xx,
   Lindsey