Best Calming Neutral Decor Styling To Soothe Your Soul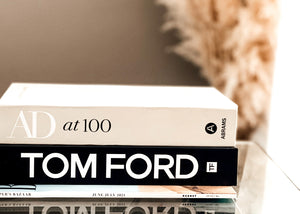 I recently talked dog mom interior design myths on Instagram and one of the most prevalent is that you can't have a soothing neutral interior design palette if you have dogs.  That is soooo false.
As I mentioned in that post, your living space should rise up to great you every day.  Bravo to Nate Berkus for that jewel of a quote.  So here are some interior styling types for creating soul soothing spaces.
Determine which hues you find most calming.  Then use those tones as your space anchors.  I'm drawn to greys, whites and beiges; so I repeat those colors throughout my home.
Mix in golds, silvers, and textures to add depth and luxury.  Throw out the outdated design advice to avoid mixing finishes and metals.  While you will want to put thought into your notices, when done correctly contrasting metal finishes can add a laidback eclectic vibe to your space.  And by repeating these choices throughout your home, these accents become an easy way to help the space look pulled together.
The most asked interior styling question I get is, How do you have so much light-tone fabrics with so many dogs in the house?  Isn't it exhausting to keep it all clean?  My answer to that is washable fabrics.
Whenever possible select tailored slipcovers, washable fabrics and incorporate plenty of throws —especially on your dog's favorite lounging spots.  All of my dogs love looking out the windows while relaxing, so I placed cozy throws or stylish yet washable pet beds in those areas.  This makes it super easy to toss items in the wash and keep everything looking fresh.
Lastly, don't forget to add hinges of nature throughout your space.  Whether you have a thing for plants, pampas, cacti or all three, adding them to your design will only help to increase the tranquil vibes.
To shop these and my other looks visit me here on LTK.