Present Perfection For Dog Moms Who Have Everything [Paint By Number Pet Pop Art]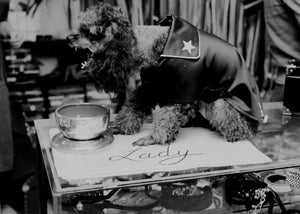 Sponsored Content


Looking for the perfect gift for your best dog obsessed gal pal? Need a thoughtful Gotcha Day gift for the pet lover in your life? Don't stress I've got you covered.
When dealing with the discerning pet parent who has it all, I've found the perfect gift idea.  Pet Pop Art!
If there's one thing pet people can never get enough of it's photos of their fur kids. I mean just look at the photo gallery on their phones.  Can you say OBSESSED?
Now we can take our favorite pet photos and turn them into professional quality pop art!
I recently received the most beautiful gifts from Apple Pie Painting — a paint by number art kit company.  And not only was the ordering process easy but creating my custom paintings was super fun too.
How Paint By Number Pet Pop Art Works?
The beauty of paint by number pet pop art is you don't have to be an artist to create a professional looking piece of art. 

I simply electronically sent in my favorite dog photos and a couple weeks later my completely stocked paint by number art kits arrived. Each kit came neatly boxed and includes multiple brushes of various sizes, painter's palettes, labeled paint colors along with your numbered canvases.
All that was left for me to do is pour a big cup of my favorite coffee (or glass of wine) and leisurely paint.  The canvases are clearly marked making it a breeze to complete each painting.
And honestly, once finished, I was amazed with how well how Apple Pie Painting captured each of my pups' personalities on canvas.
This gift is especially ideal for puzzle lovers and friends who are artistically inclined.

Need more convincing?  Then check out these additional product reviews from Buzzfeed and Apartment Therapy.

A special thank you to our friends at Apple Pie Painting for their amazing pet pop art!  Be sure to via them on Instagram or check out their website!