BIG Dog Mom Energy Essentials Under $100 [The Best Affordable Dog Mom Gift Ideas]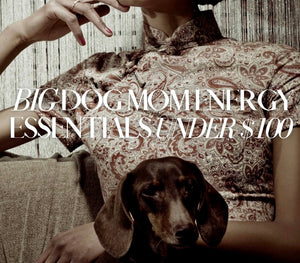 This blog post contains affiliate links. This means I may earn a small commission at no additional cost to you should you choose to make a purchase using my link. I love all of these companies and you will too!
Big Dog Mom Energy says you can have it all, do it all and be it all without breaking the bank.  How?  With a good lifestyle hack or the perfect affordable find. 

Lucky for you, we've got the ultimate list of dog mom gifts which are the perfect mix of glam, practicality and, most importantly, affordable. 
So check out our favorite dog mom essentials for under $100.