The Not So Simple Cruelty-Free Products Maze. [Your Quick Guide To Cruelty-Free Labels]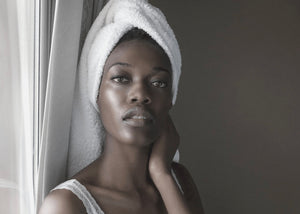 Written By L&C Contributor Lena Samford @lenasamford .
Hello L&C Fam!  Your resident earth and animal lover is back with a quick guide to cruelty-free labels!
I know I'm not alone.  Most dog lovers I know truly love all animals; not just their dogs.  This is why many people search for products that do no harm to animals by looking for the "cruelty-free" or "not tested on animals" labels when buying any products.
You may be surprised to learn that if you read "cruelty-free" on your makeup or personal care products, or even your dog's products, it may not actually mean cruelty-free.
What Does Cruelty-Free Actually Mean?
Unfortunately, according to the FDA, these terms officially have no legal definition.  This means that any company can put some form of cruelty-free or similiar language on their domestic labels, or otherwise, saying they don't test on animals without repercussion.
When a company uses the phrases "cruelty-free" or "not tested on animals" it could actually mean a lot of different things.
The end product was not tested on animals, but the raw ingredients were at some stage or point in time.
The product was manufactured in another country where animal rights laws are weaker than in the U.S. (For example in China animal testing is required.)
The company distributing the product did not test on animals did not test on animals, but the supplier or manufacturer may have.
The distributing company relied on another company's previous animal testing results.
No new animal testing has occurred on the ingredients within the last 5 to 20 years.
The product and its' ingredients have never been tested on animals at any stage.
Phew, that's a lot of grey area.
There are alternatives to animal testing —including using products that have already been identified as safe and don't require additional testing or the use of new types of tests which have been developed to not include animals.  
I will note that at some point, most ingredients were likely tested on animals and now are on an approved ingredients list.  This is why you might see the language "no new animal tests were used."
A Lesson In Labels
So when you want to support a company, I suggest looking at the packaging or their website to see what "cruelty-free" means to them.  The best labels are quick to point out their cruelty-free status using PETA, Vegan and Leaping Bunny labels.
The PETA Label: A bunny with large ears.  This logo is developed by PETA.  Seeing this label means that the ingredients, suppliers, formulations, and finished products were not tested on animals.  However, to receive use of the label, all the company has to do is fill out a statement and pay a small fee verifying that they are not testing animals.
My note on this is that PETA leaves a lot of room for companies to say they are not testing animals because they don't require verification from their suppliers.  So the supplier could still be testing.  It also means they could be selling countries that require animal testing; which is where you might see language that says, "We don't test on animals, except where required by law."
Find more information on PETA's standards here.
The Certified Vegan Logo: A circle with a heart and a V inside. This logo is developed by Vegan Action.  This label means the product contains no animal or animal by-products and hasn't been tested on animals since the year 2000.  This label can apply to many more products, including food.
The use process is similiar to PETA with an application and a small fee, leaves room for the "required by law" language but is a bit more rigorous.
For more information on Certified Vegan standards, click here.
The Leaping Bunny Logo: A leaping bunny with two stars around it.  This logo is developed by CCIC Leaping Bunny, which has the most rigorous standards for non-animal testing.  Seeing this label on a product means that no new animal tests were used during any part of product development.
Third-party suppliers and manufacturers have to certify 100% that they did not use animal testing on the product, in addition to the company distributing the product.  Plus, they have to be open to independent audits.  This process is voluntary so the database of companies is much smaller than PETA or Certified Vegan.
For more information on Leaping Bunny standards, click here.
So Which Way To Go With Cruelty-Free Products?
Seeing any of these labels on a product means you're taking a step in the right direction.  I would suggest looking for the Leaping Bunny logo as well as the Certified Vegan logo on your product to truly know it is certified as cruelty-free and not tested on animals.
You can search "Cruelty-free ____" when you're looking for a new product to see what might work for you, or you can search the PETA Database, the Certified Vegan Database, or the Leaping Bunny Database (they actually have an app for that!) for products which might work for you.
You also want to keep in mind that thee are companies out there who are cruelty-free but without the official labels.  If they are claiming to be cruelty-free or not to test on animals, you just need to do some digging to find out what their practices are.
I want to thank you for you due diligence to protect all animals on this earth by shopping vegan and cruelty-free!  You'll feel better and live cleaner while protecting the planet!
Special thanks to Lena Samford for contributing this awesome piece.  Please follow her @lenasamford on Instagram for more sustainable pet-friendly living and fitness tips.